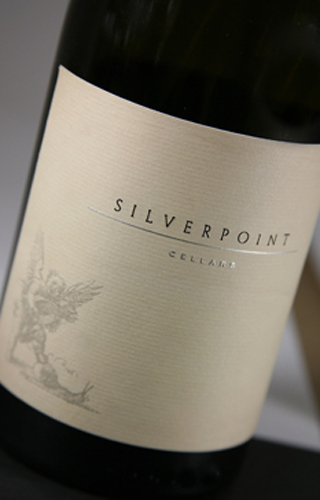 We created Silverpoint Cellars in 2008 to pursue our goal of producing small quantities of meticulously made wines. We chose "Silverpoint" as our name and brand because, to us, it expresses just how we plan to reach our goals.  How so?
Silverpoint is a precise and meticulous method of drawing that reached its peak during the Renaissance. Using a piece of sterling or pure silver wire in a lead stylus, the artist delicately moves the silverpoint across the prepared surface to make the drawing. The silver tarnishes and leaves a fine and sensitive line.
Pre-dating the use of graphite, silverpoint was used by old masters such as Albrecht Durer, Leonardo da Vinci and Rembrandt. These and other Renaissance artists used silverpoint for underdrawings of their paintings and for separate studies on paper.
Using silverpoint, tonal differences are built up very slowly. The characteristics of silverpoint include subtlety of tone, delicacy of line and a sensuous surface. The silverpoint drawing technique captures the essence of the wines we want to produce.
"subtlety of tone… and a sensuous surface"
For our launch of Silverpoint Cellars in 2008, we produced 56 cases of Chardonnay from a single Sonoma Coast vineyard.  For 2009, we continued with our Chardonnay, increasing production to 81 cases, and added a Napa Valley Red Wine based on a blend of four Bordeaux varietals:  Cabernet Sauvignon, Merlot, Petit Verdot and Cabernet Franc. We have now reached our planned production goals, focusing solely on our Sonoma Coast Chardonnay and Napa Valley Red Wine. Our sales schedule is also set: we will release both of these wines each fall, the Chardonnay two years after harvest and the Red Wine four years after harvest.